Glass bowls - Colour - silver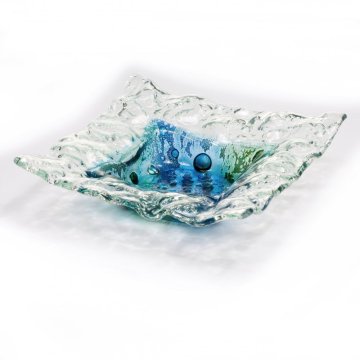 Even small details will enliven the interior. Serve nuts, cookies, candies and dried fruits in a glass bowl. Take advantage of the color contrasts and transitions of the glass, let it shine through the light of the candle and use the glass bowl as a candlestick. Complete your favorite collection of Atelier Waga with a bowl or combine and combine different collections with this thoughtful detail.
Also discover the range of designer tealights.