Glass Christmas trays - collection - DUNE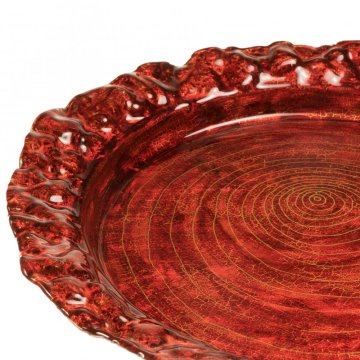 We have prepared original glass Christmas trays with elegant glass laces and cool design. With this candy glass tray, you will make the true Christmas at your festive table.
You can choose from 3 color combinations:
- Deep ruby red / gold
- snow white / silver
- Amber / Gold
Glass candy trays are hand-crafted and decorated by us, they can differ in small details, becouse every of them is original and unique.