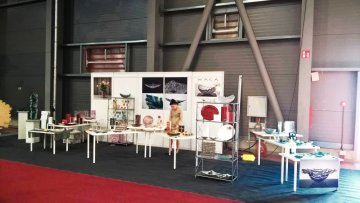 Have you missed our stand in ForDecor? Don´t worry, we've eternalized artistic arrangements of the tables of WAGA in the form of photographs, so you can look at them and enjoy by yourself in peace and comfort at home. The feeling was pleasant, people were nice and Martine was of course busy as always.
Esposed goods are certainly in our e-shop:)
We´re looking forward to see you there next year!